Description
Ecogenic Baby Laundry Detergent is made for baby and sensitive skin's laundry. Made for all kinds of fabrics, it removes stains and is effective, even in low temparatures. Provides moisture to skin and rinses easily without leaving any residue.
How To Use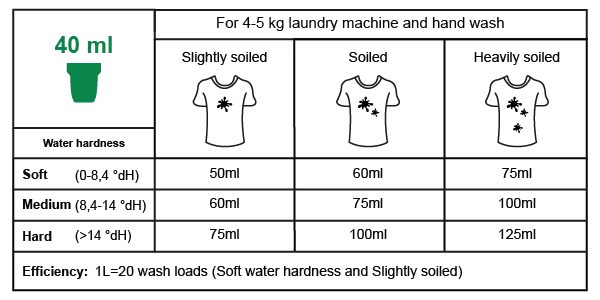 Ingredients
5-15% Plant-based soap, 5-15% Sugar surfactant, 5-15% Coconut oil alcohol sulphate, Potassium hydroxide, Ethanol, Water. Certified by certisys.
Product color and viscosity may vary due to natural, plant-based ingredients. Store above 15°C.